Years ago at my first church in Bible College, I preached a sermon entitled: "Christmas without Christ." It was an unusual Christmas sermon because most pastors preach on the Coming of the Messiah, the gift of salvation or even the place where Jesus was born. However, that Sunday I preached "what if" Christ had not come. I gave the congregation a litany of implications of Christmas without Christ: no beautiful Christmas carols, no Christmas tree,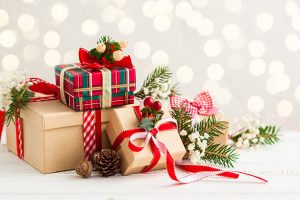 no presents under the tree, no Christmas shopping, no family gathered together to celebrate the joy of the season or days off work. Then, I drilled down a little deeper. There would be no forgiveness of sin, no redemption, no joy of eternal life, no peace with God, no hope of seeing loved ones again, and no presence of God in our lives. Then, I read the last words in the Old Testament, "else I come and strike the land with total destruction" (Malachi 4:6). Yeah, that is a sobering thought, isn't it? I left the congregation stunned with those words and turned out every light in the sanctuary. We were in total darkness. You could have heard a pin drop. Then, I had one of the ushers turn the lights back on. Christmas without Christ isn't pretty, is it? Thankfully, Christ did come and die on the cross for the sins of the world. We do have forgiveness, redemption, renewal with God and the hope of heaven in our hearts! Praise be to God in the highest for sending Jesus into our dark and dying world! So, while you're shopping, singing and enjoying the Christmas season – remember, Christmas is about Christ from start to finish!
May the Lord who blessed us this Christmas season, bless your hearts with the peace of His presence!
God Bless,
Pastor Mike